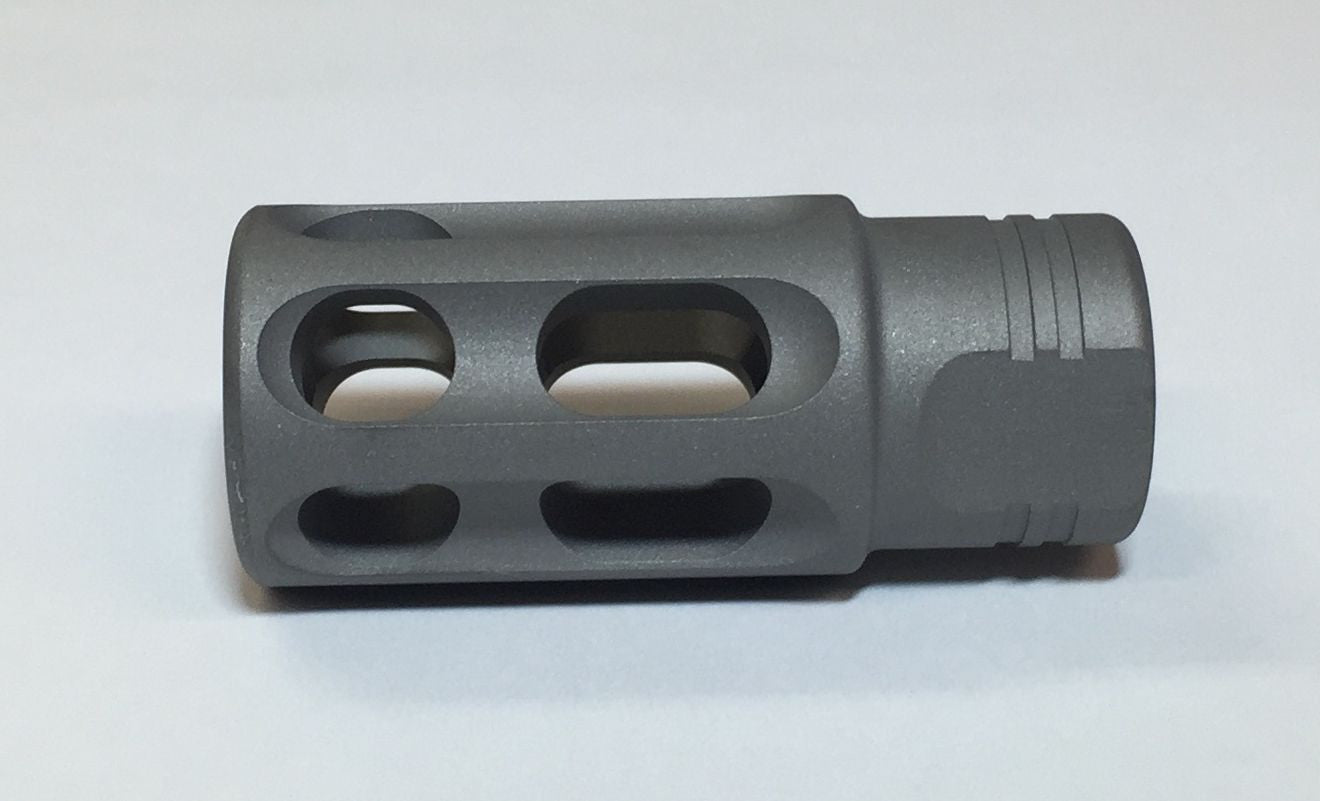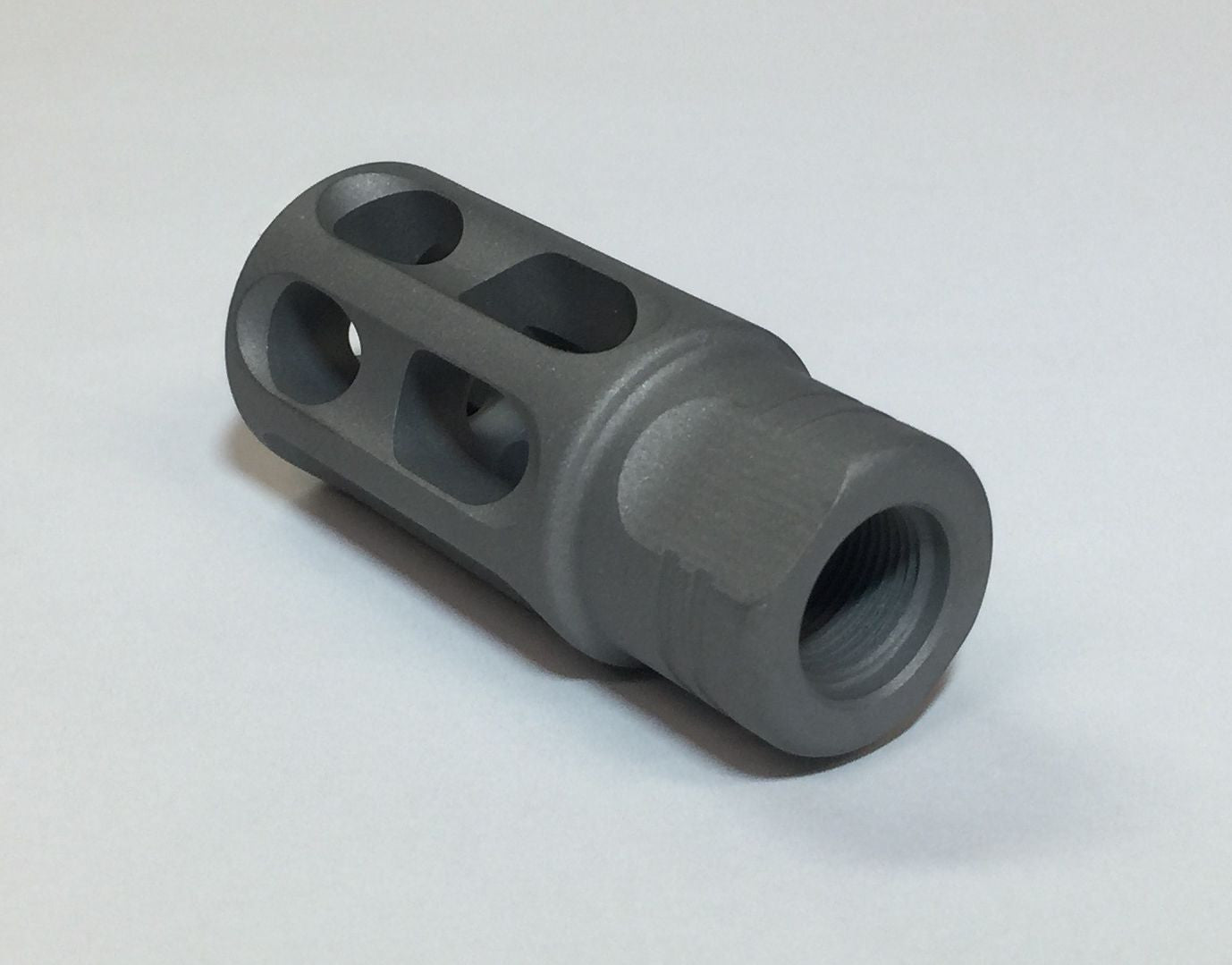 SuperComp® NT .223 Muzzle Brake 5.56 Titanium Stealth Gray (sku323T)
Titanium muzzle brake
Incredible value for a real titanium muzzle brake. Best value in the store?
  It has the best of all worlds: recoil reduction, ultra rapid return to zero, beefy construction, compact and light weight. A premium titanium brake for under a hundred dollars! This is stealth medium gray. You can turn it into dark stealth gray by applying oil.
Why so inexpensive for Titanium? We doubt you can find a Titanium brake for this price. We stocked up on Titanium Billet a few years back when Titanium was affordable and we are passing the savings on to you.

The secret to having virtually no Sight Movement is our patented design of Hex SSPTM (6 way Star Stabilizing Pattern). Accuracy and point of aim are not affected because our designs have no rear facing gills or linear dynamics like other brakes. This Titanium NT brake has 2 chambers and 9 ports, which makes a .223 feel like a .22.  Check out our SuperComp® NT Testimonial page to see what other people are saying about our muzzle brakes.

This model is Grade 5 Titanium .223/5.56 threaded ½ x28 tpi in Bead Blasted Finish.
  Perfect for bolt action or semi auto. Why titanium? Only titanium has the properties of strength without weight to make it beefy. The metal costs more and machining is difficult but these are beauties.  Titanium is the ultimate metal for brakes because of strength and light weight. However it is best suited for those who want the ultimate despite downside of sparking at night or with hot loads. It does not wear as well as steel but will not fail. It is very difficult to machine which is why it costs more.

We engineer and manufacture our muzzle brakes with the highest quality standards.  We intentionally overbuild our products.  All of our muzzles brakes are 100% made in the USA and comes with our BattleTuff® warranty.

Weight: 2.15 oz
Dimensions:  2.3 inches long x OD diameter .996 inches. Collar diameter .887 inches.
Adds approximately 1.7 inches to overall barrel length.
US Patent #D666,687
Includes crush washer

All our muzzles brakes are not a suppressor or flash hider.