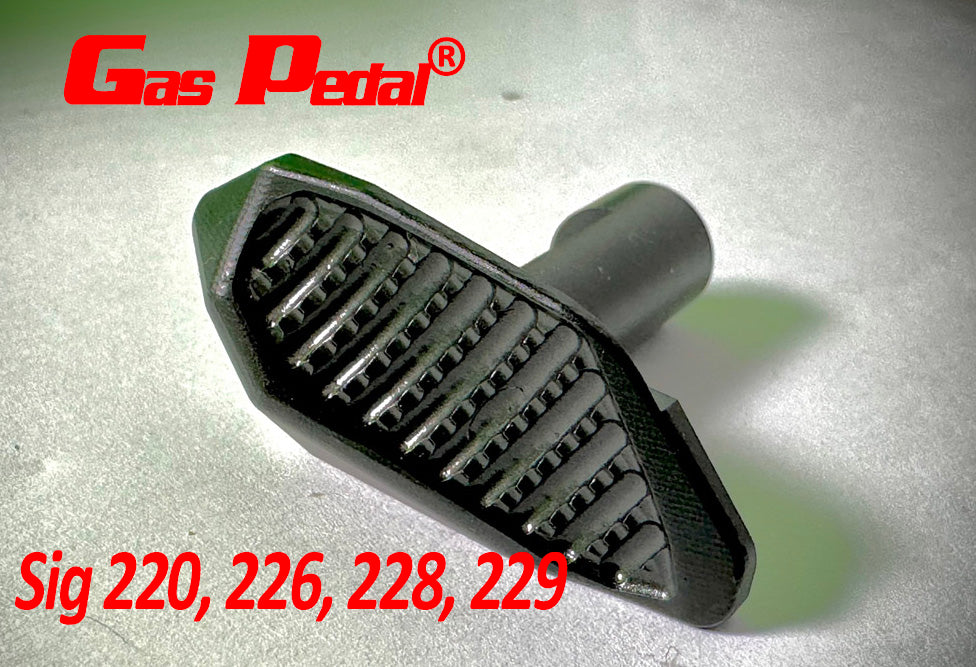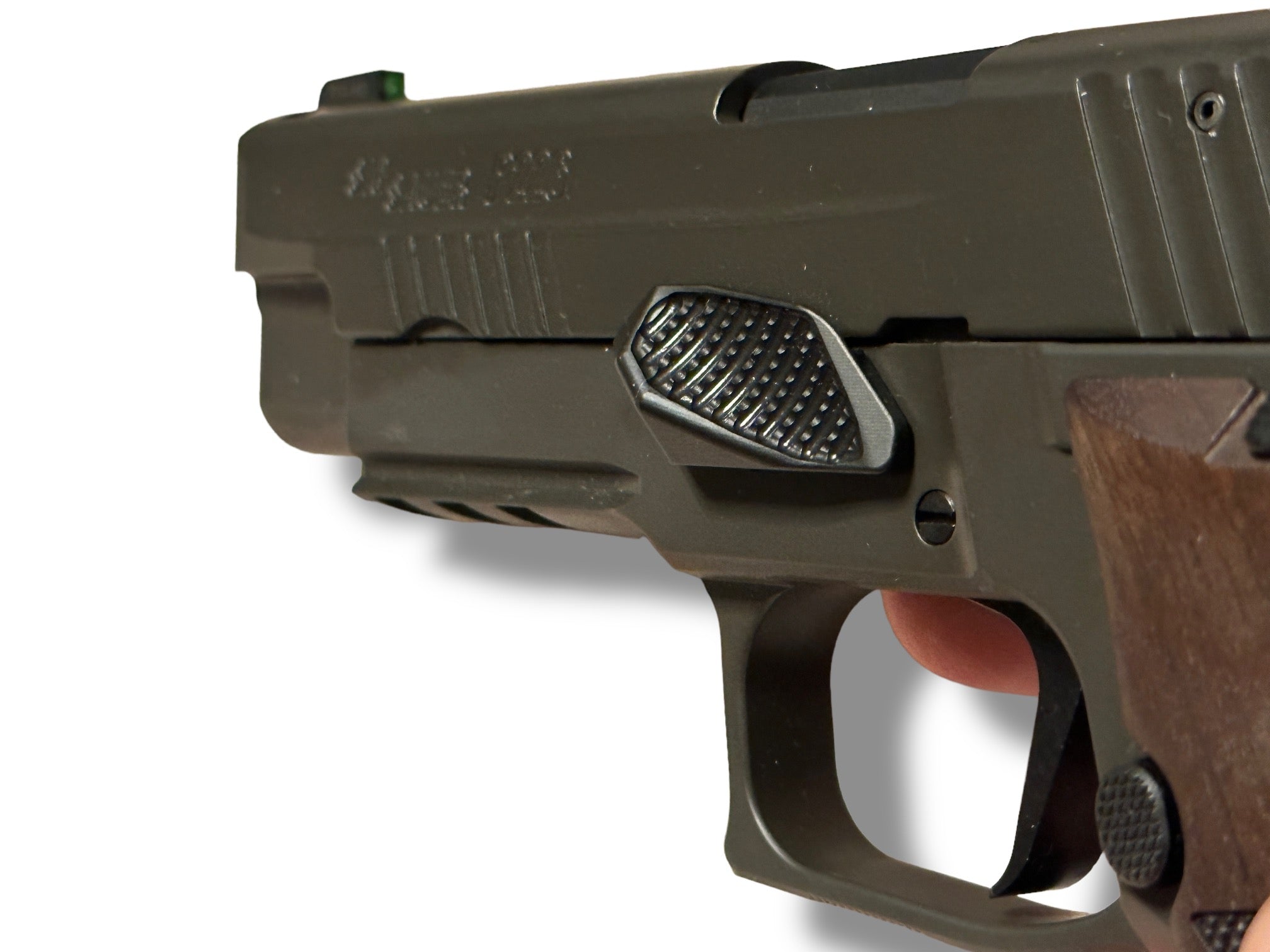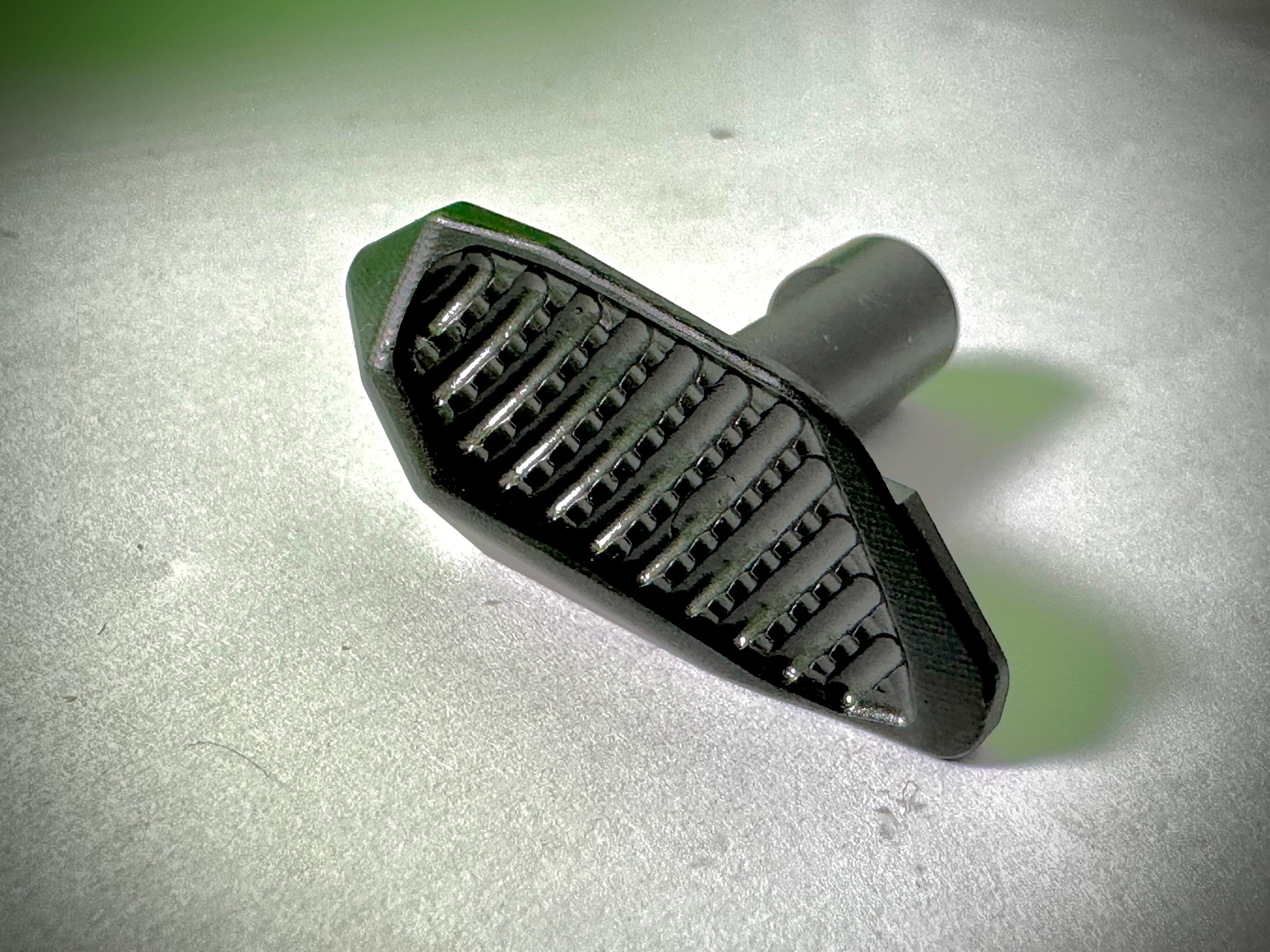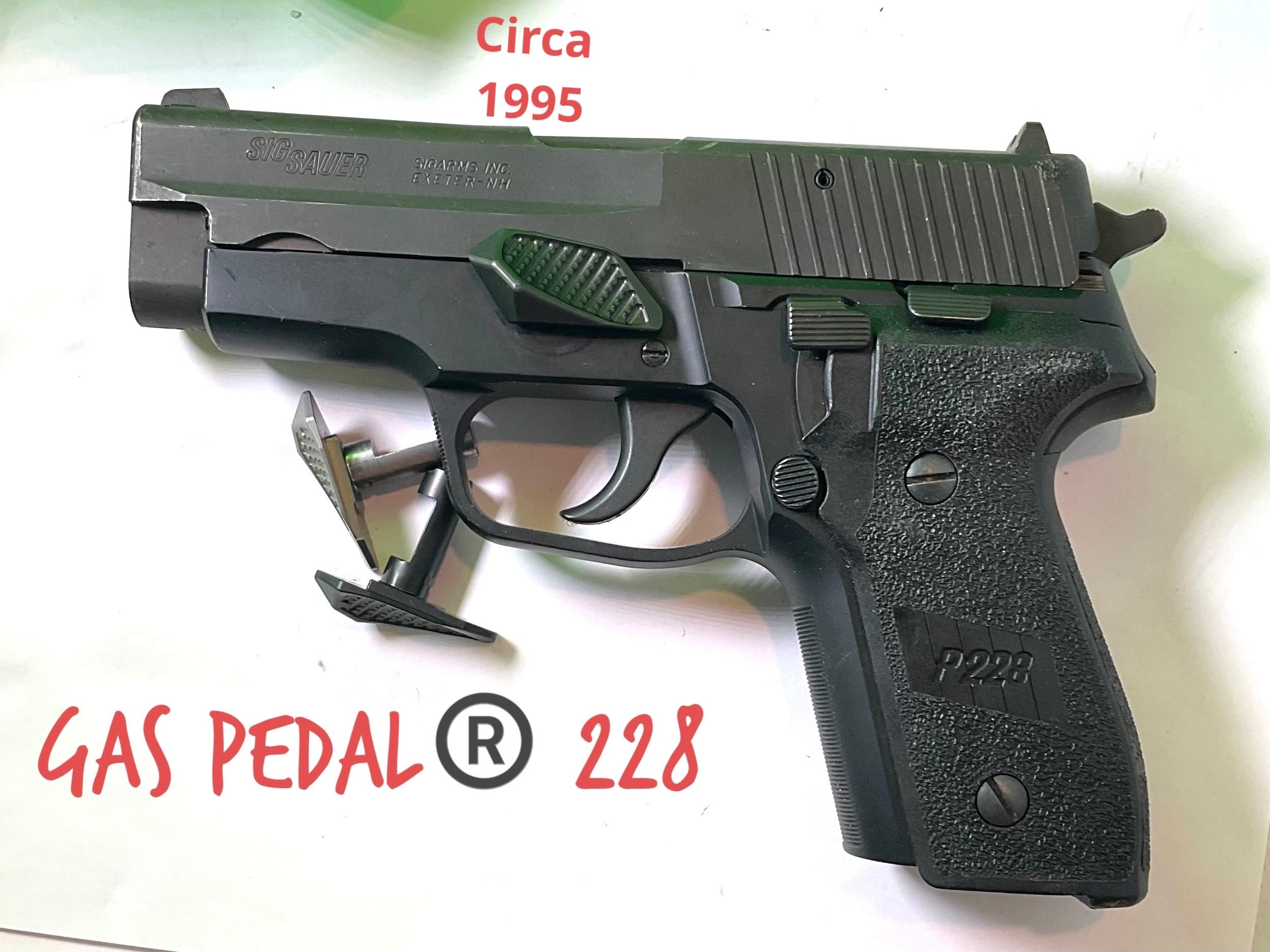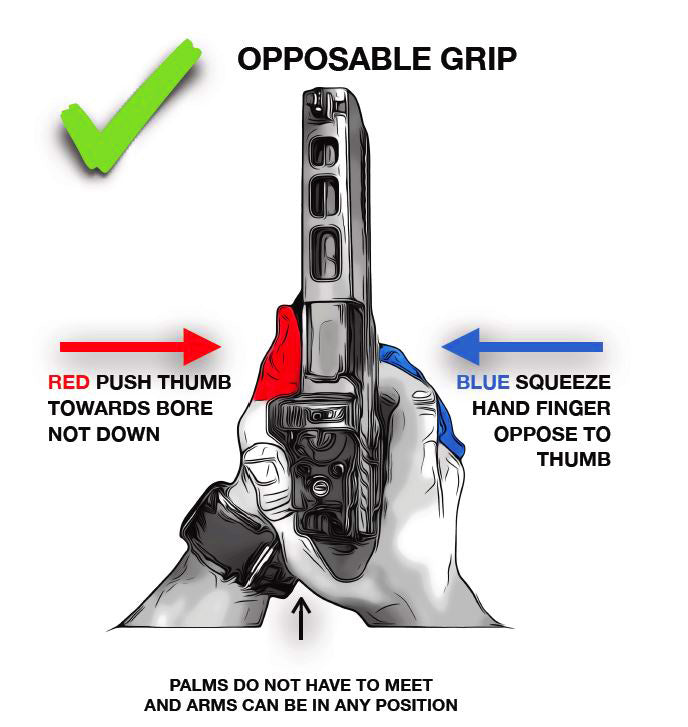 Gas Pedal® Sig 220,226, 228, some 229
No pins or gunsmithing required old or new models. Easy DIY Drop in part.
MILESTONE, First Gas Pedal® thumb assist For Legacy Pistols. Fits Sig Sauer 220, 226, 228 and some 229. (229 came in two versions, one with wide slide and one regular like 228). It will NOT fit 229 with wide slide. Wide is 1.117" Regular is 1.007"
Fits old and new 226 versions.


Easiest self-defense  for everybody

Makes it easier for small or weak hands or strongest hands also

Makes repeatable, reliable, accurate  high power shots much easier. EVEN in high stress situations.

Fits Sig 220,226,228,SOME 229 (229 with regular slide, DOES NOT fit 229 with wide slide.)

OPP Wing®and MicroProp™tech for OPP Grip. 
Controls recoil even for those without big or strong hands

Helps Eliminates windage error AKA trigger jerk

Over 20,00 in field  of cousins with rave reviews from shooters and not a single failure to function

Fits many holsters and virtually all with minor mod

No Gunsmithing Drop In easy DIY Part

Opposable Grip Concept proven in Racing having dominated  National and World Championships. Now also proven by SWAT teams and duty PD duty carry gun.

Minimal addition of width, Fits Most Holsters

No Snag design

Contoured to ergonomically position thumb

Saves on Ammo training costs. Much quicker to master than traditional methods.

Genuine Gas Pedal® Brand

100% Made in USA, Designed by Grip Holdings, LLC  

Patent Pending

No Refunds on this part unless you contact us first with good reason to make exception to this rule.
Very easy to learn, repeatable, reliable and accurate. The  OPP Grip concept has been proven in competition  having dominated National and World Championships And won consecutive National Champions, 2015, 2016, 217, 2018,2019, 2020, 2021,2022..And also in the field with rave reviews by shooters and SWAT teams. The OPP Grip is much easier to learn than traditional methods. Just put your off hand thumb on Gas Pedal® Grip and squeeze. It's that simple.
Video shows how fast a box stock gun can be with Gas Pedal CG, and proper thumb orientation ( pressing towards the bore.) Real Time and slow motion. Tight group center of mass.
Before it was a competition concept, Now it comes for a carry gun,  No gunsmithing, can be installed in a minute or less by replacing take down lever.
HOLSTERS, NO PROBLEM!: Adds only about .250 inches to width of gun compared to stock and fits most  holsters, those that don't fit, require only minor mods.
Known fits are like Uncle Mikes Sidekick (Padded),Comp-Tac and  Compact Blackhawk  CQC retention Holster (Doc's fav for this pistol),  Safariland 578 (A little loose but works fine)  If you want Kydex you can mod your own holster. Doc's favorite 4 brothers.
If you dont have a Kydex  or polymer holster that fits see this quick easy mod vid

For more complicated holsters here is easy mod
IMPORTANT Angle your thumb towards bore. DO NOT press straight down. If your thumb slides off you are not putting pressure in the right direction.
No refunds for this part