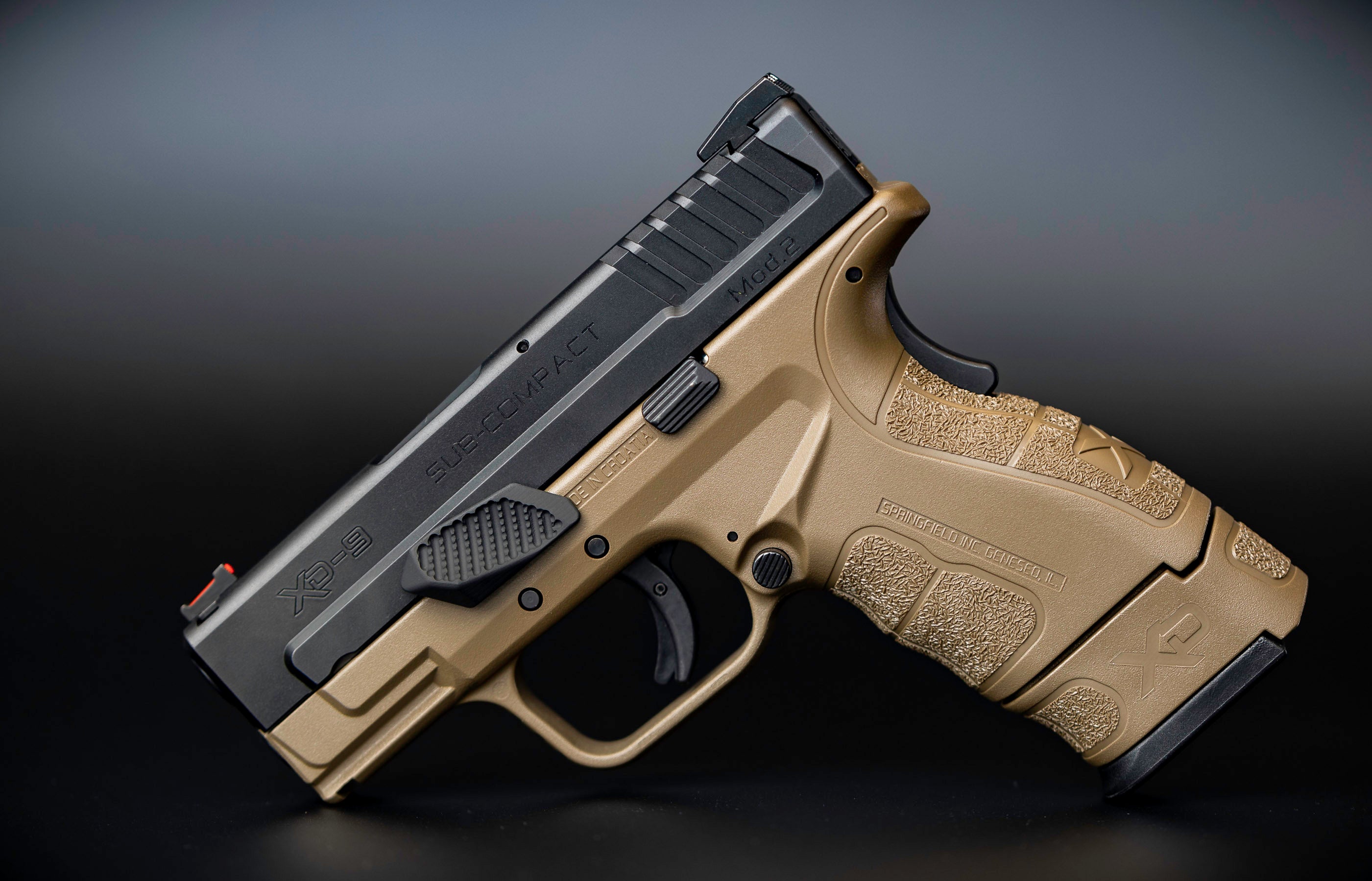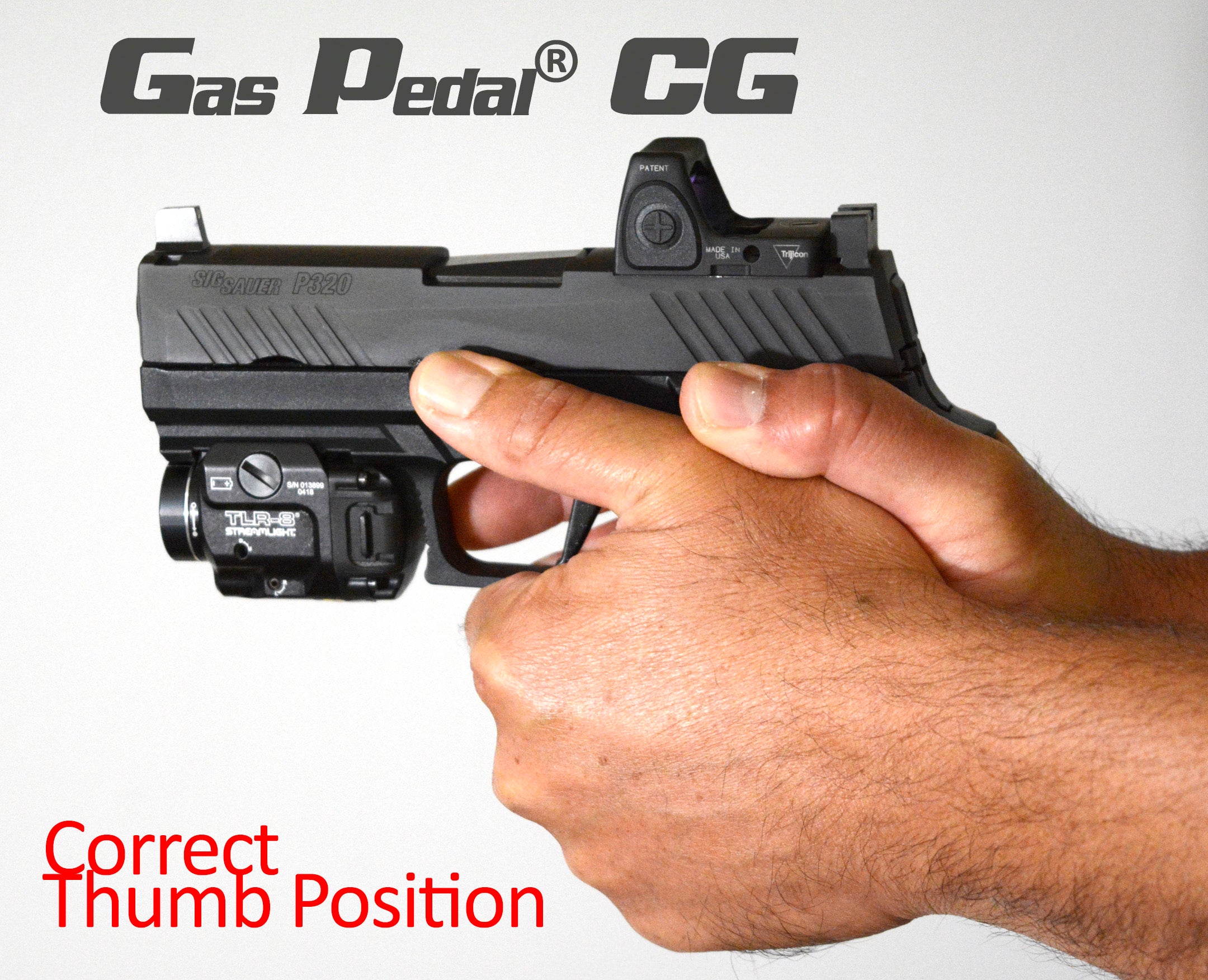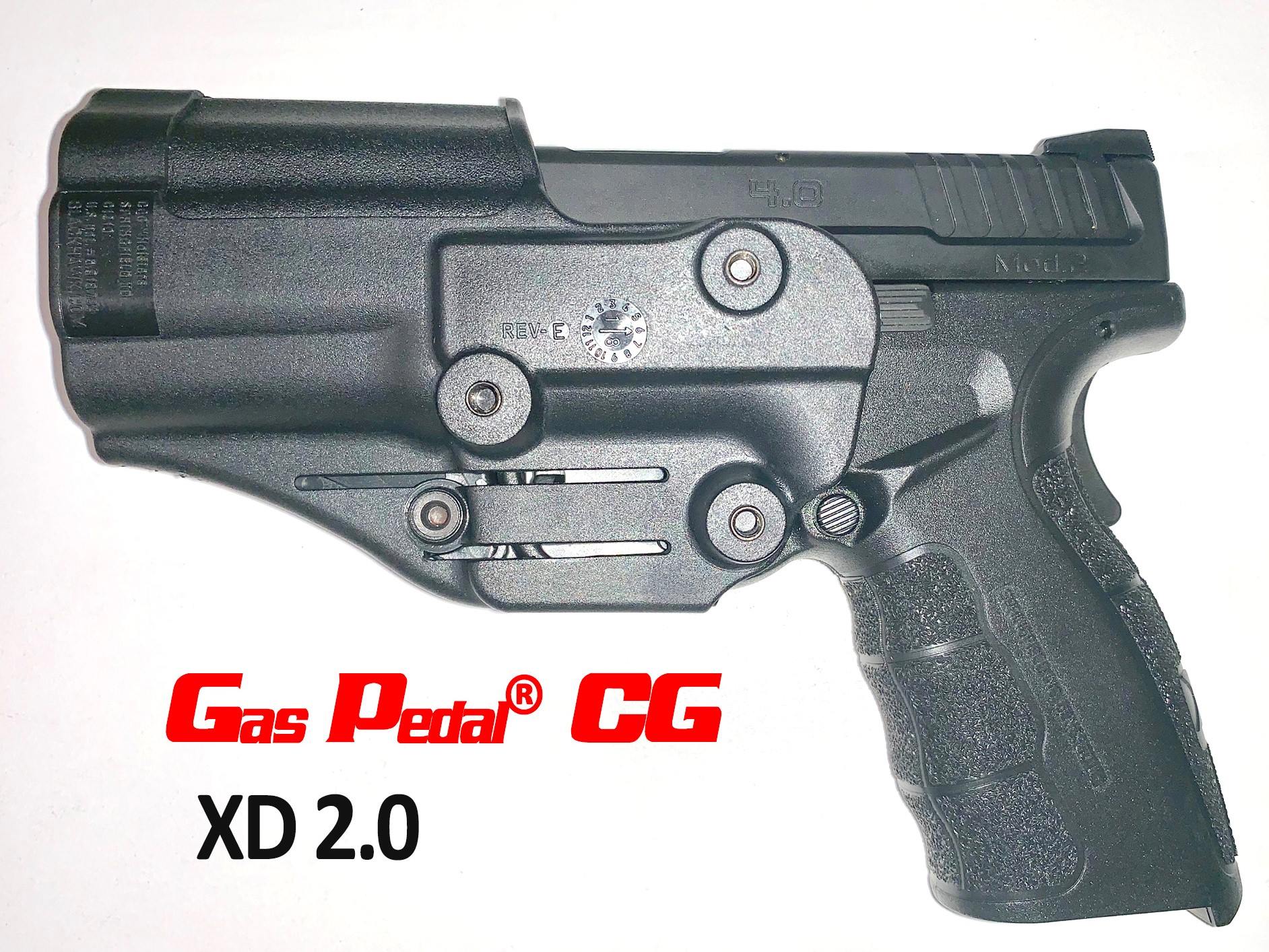 Gas Pedal® CG for Springfield Subcompact Mod 2
Having hard time controlling Sub Compact? Here is the answer.
OPP Wing® tech Gas Pedal® CG 

PLEASE NOTE different model numbers for XD MOD 2 (2.0) and XD sc Mod 2 (This page, double stack). This part will NOT fit XDS, (single stack)
Makes repeatable, reliable, accurate  high power shots much easier.
Easy to Control small pistol, This combo shoots so sweet and small it's Doc's favorite for carry
OPP Wing®

 for

OPP Grip

for Carry Guns
High Texture Pedal
Controls recoil even for those without big or strong hands
Ultimate Gender Equality. 

Helps Eliminates windage error, AKA trigger jerk
Fits many holsters and virtually all with minor mod
Concept proven in Racing having dominated  National and World Championships
Minimal addition of width
No Snag design
Contoured to ergonomically position thumb
Saves on Ammo training costs. Much quicker to master than traditional methods.
Approved as legal for USPSA Production and Carry Optics
Well accepted part in first version for Sig P320 (over a thousand in field with over the top feedback from shooters.)
Genuine Gas Pedal® Brand
Patent Pending
This is Doc's dream come true; easy self defense for everyone, and in a sub compact pistol! No longer just a dominating technique for expensive pistols. It's a drop in part that makes it much easier to shoot hot loads even for those without strong hands, very easy to learn, repeatable, reliable and accurate. The  OPP Grip concept has been proven in competition  having dominated National and World Championships (And won consecutive National Champions, 2015, 2016, 217, 2018, 2019,2020,2021,2022). The OPP Grip is much easier to learn than traditional methods. Just put your off hand thumb on Gas Pedal and squeeze. It's that simple.
 Now it comes for a carry gun, This model is for XD  SUB COMPACT Mod 2. No gunsmithing, can be installed in a minute or less by replacing take down lever.
Other Models: As of June 2019 the

Sig P320

model fits all calibers . Also as of now, the

XD

version is  for

XD 

Mod 2 and

XDM
SIDE View of best direction to apply force with thumb. Pressure should be felt with  radial (side) of thumb pad.
Oblique view of pressure and direction.
CNC billet milled out of 4140 RH 32
HOLSTERS: Adds only about .250 inches to width of gun compared to stock and fits most  holsters, those that don't fit, require only minor mods.
IMPORTANT: Angle your thumb 45 degrees to bore. DO NOT press straight down. If your thumb slides off you are not putting pressure in the right direction.
FINISH'S AVAILABLE. This part only available with DLC finish. It has a highly textured pedal pattern.
 FINISHES, PLEASE NOTE: Some holsters, especially Kydex can be very hard on gun finishes. If there is insufficient clearance for edge of Gas Pedal CG, there might be some degradation of finish at most lateral portion of Pedal. This is cosmetic only and will NOT affect function. If the cosmetics bother you, you can take so liquid blue for touchup or make additional clearance with heat gun for the pedal.