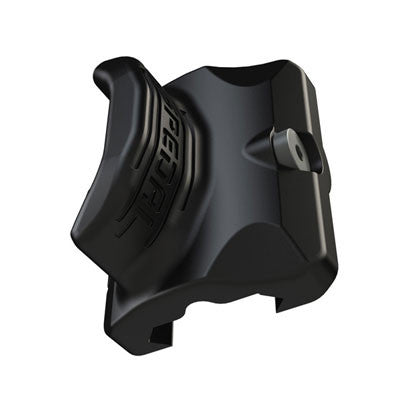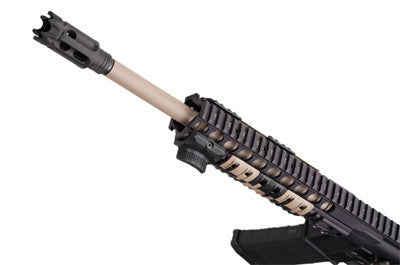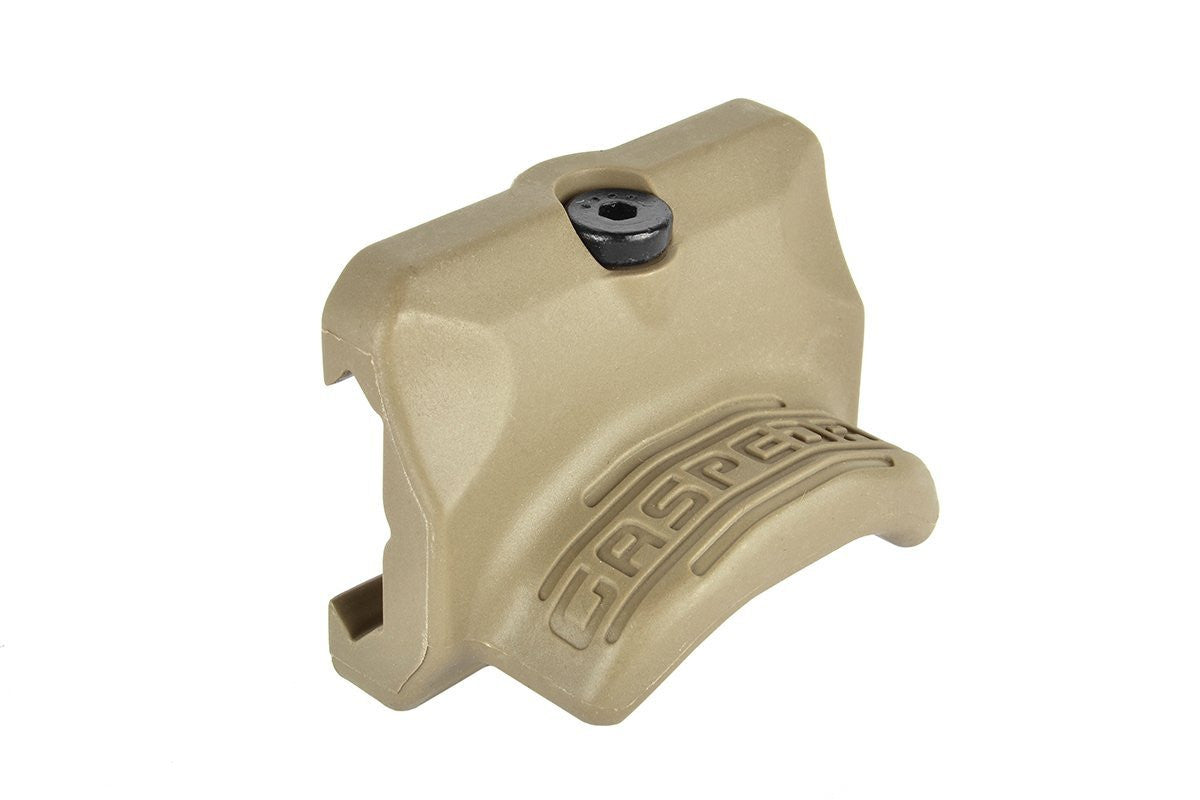 Gas Pedal® RS2 Thumb Assist for Rifle or Shotgun
 Gas Pedal® RS2 Thumb Assist for Rifle or Shotgun intended to encompass a wide range of shooting grip styles. This will make you shoot faster with more confidence, and accuracy and solves the "what do you do with off hand thumb?" question.
Ergonomically assists shooter to use thumb and wrist muscles to rapidly acquire aim point before during and after ignition with quicker return to zero. Ideal in combination with SuperComp® Brakes for complete shooter package. This iteration of Gas Pedal is intended for mount on Picatinny Rail or slot to Rail adapter and is made of Polymer.
WARNING: THIS IS A MILSPEC PART FOR MILSPEC PICRAIL. HOWEVER MOST COMMERCIAL PIC RAILS ARE OVERSIZE, MAKING THIS PART A VERY TIGHT FIT REQUIRING PERSUASION TO GET IN CORRECT POSITION (Read you might need a soft mallet or hammer to install)
Don't buy copycats that don't work as well. Does not block sight picture with Iron Sights as in over the top thumb method. Adds negligible weight to platform. Package includes Pedal, Attaching Hardware, 2.5mm Bondhus® hex key. ExtremeDutyTuffTM warranty.
Ergonomically assists Thumb and Wrist muscles for repeatable perfect grip every time. Make your rifle into a natural pointer.

Mounts on Picatinny Rail or slot to rail adapter

Ideal for Tactical. Very fun for range days. All are AMBI. Use for L or R thumb

For use with just about all vertical grips and angled grips or alone. Not a grip on its own but can be used without a grip accessory.

BEWARE OF IMITATIONS or other brands, This the ONLY Brand and way you can legally use your off hand thumb on Picatinny rail.

US  Utility Patent 9,194,651