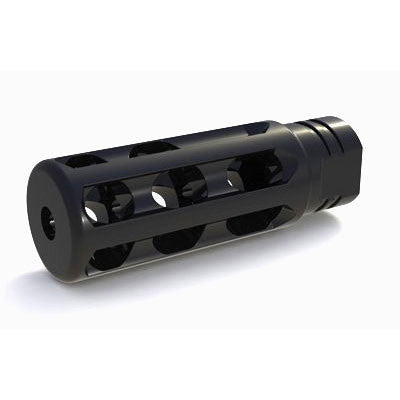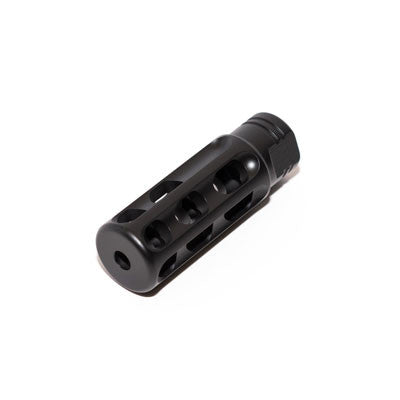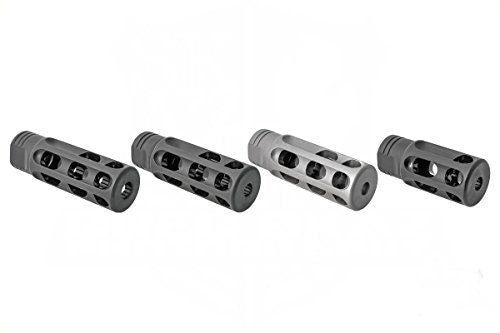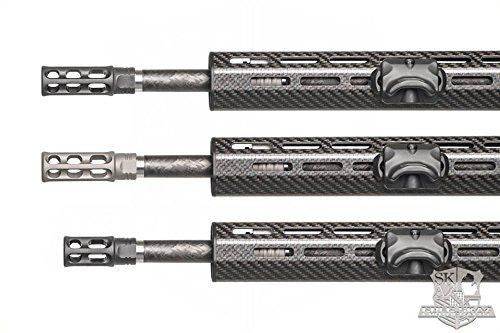 SuperComp® XL .308 Muzzle Brake 30 cal 7.62x51 5/8x24tpi Black Parkerized Steel (109)
best reviewed .308 muzzle brake
SuperComp.308 muzzle brake
BEST BARGAIN IN Store



This is the 4140 Chrome Moly RH 32 Black Parkerize Version. NOTE pics show glossy finish which is what lots of oil looks like otherwise its matte black.  
The SuperComp® XL brake is the ultimate in fastest return to zero of any brake we know of including our own other SuperComp® brakes. From .223 thru .308 its performance simply cannot be appreciated until shot.
The SuperComp® XL steel brake is our best seller. Makes a .223 have virtually no recoil or sight movement and "feels like a .22". In .308, it feels like a .223. Suitable for Semi Auto or Bolt Action. It uses the same patented SuperComp® Design as our other SuperComp® brakes but this model has three mixing chambers and a whopping 14 unique axial ports. With Hex SSPTM (6 way Star Stabilizing Pattern). No rearward facing gills for unwanted blast and side concussion is only moderate. No effect on accuracy or Point of Aim. Sound is actually reduced compared to Birdcage. The result is incredibly fast follow up shots. So little muzzle movement, most time you can see your hits thru scope.
We fess Up. 
Why is one of the worlds best brakes so inexpensive? We goofed, and over produced. When listed on amazon they were selling about 150 to 200 per month at close to $100. Virtually all the reviews were 5 star, so we produced a lot, then Amazon pulled the rug out from underneath us by delisting almost all firearm parts. Result we are overstocked and are now selling at below production cost. Our loss is your gain.
Battle Tuff Lifetime Warranty.
As an example of quality, threads are cut with time consuming multiple pass single point cutting while brake is still in lathe to ensure perfect concentricity and no effect on accuracy. Most other manufacturers cut threads with single pass course die.
This model CNC billet 4140 Steel Parkerized. Included Crush Washer.
NOTE: These are parkerized brakes coated with preservative. First clean off preservative with any gun cleaning solution and then oil to fill pores. Depending on Amount of oil you put on can make it flat or shiny.
Ideal for any 30 cal bullet, works great with .270, 30-30,.308, superb with Hypersonic .300 AAC blackout

Great in Bolt Action or Semi

Precision CNC machined from pre-hardened billet chrome moly steel

Least sight movement of any brake we have tested with very rapid return to zero

Not a flash hider or suppresor

US Patent D 711,491

Includes crush washer

BattleTuff

™ Lifetime never fail warranty
This same design also available in Chrome Moly Black Nitride, Stainless Steel 17-4 Bead Blasted and Stainless Black Nitride, and Titanium